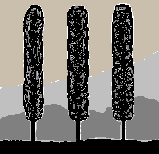 Seconds Gallery
888.284.9671 ~ Sales@CanvasReplicas.com ~ Riverton, UT
The following items have slight variations in detail and color. Below
are photos of the actual paintings you will receive.
There are currently no items available.
All items are available to ship immediately and
are non-refundable.
If you would like to place an order, please call us at 888.284.9671 or email us at Sales@CanvasReplicas.com.
Please spend some time roaming our other galleries.
Artist Galleries A - Cor
Artist Galleries Cou - H
Artist Galleries I - Re
Artist Galleries Ri - Z
Contact Us
How to Order
Galleries by Subject
Galleries by Artist
Testimonials Canvas Replicas Introduction Artist Biographies FAQ's
Canvas Replicas ships internationally to countries including Argentina, Australia, Austria, Bahrain, Belgium, Brazil, Canada, Chile, Denmark, Dubai UAE, Finland, France, Germany, Greece, Iceland, Ireland, Israel, Italy, Japan, Lithuania, Mexico, Netherlands, New Zealand, Norway, Portugal, Qatar, Russia, Saudi Arabia, Singapore, South Africa, Spain, Sweden, Switzerland, Turkey, Ukraine and the United Kingdom.
All Rights Reserved to Canvas Replicas. 2016, 2017