Charles Angrand Biography
888.284.9671 ~ Sales@CanvasReplicas.com ~ Riverton, UT
Charles Angrand (1854-1926)
Son of a country school teacher, Charles Théophile Angrand, was born in Criquetot-sur-Ouville, Normandy, in 1854. He finished Ecole Municipale des Beaux-Arts in Rouen and first earned a living by giving lessons; his early works were influenced by Jean-Baptiste-Camille Corot. In 1882 Angrand moved to Paris and established friendly contacts with Seurat, Signac, Luce and Cross. Like his friends, he devoted much time to studying optical effects, the division of tone, and analyzed color and light. He made many pleine-air studies, worked with Seurat on the Island of Grande Jatte, painted landscapes and views of Parisian suburbs, using the pointillist technique.
In 1884 and 1886 Angrand participated in the Salon des Indépendants, and in 1889, in the exhibition of Belgium avant-garde group Les Vingt in Brussels. The death of his friend Seurat in 1891 was a great blow for Angrand. He moved to Normandy and led a solitary life there, even stopped painting for some time.
Up to 1900 his painting of form became increasingly pointillist; In 1900 he set for experimenting with big rectangular brush-strokes. Unlike points they did not create the optic unity, their main advantage of them was intensity of color. Later he returned to an almost traditional technique with simple forms. Angrand participated in the Salon des Indépendants in irregular periods until his death. In his political views Angrand supported Anarchism, took part in illustrating Anarchist publications and helped them financially. Angrand died in 1926 in Rouen.
Please spend some time roaming our other galleries.
Artist Galleries A - Cor
Artist Galleries Cou - H
Artist Galleries I - Re
Artist Galleries Ri - Z
Contact Us
How to Order
Galleries by Subject
Galleries by Artist
Testimonials Canvas Replicas Introduction Artist Biographies FAQ's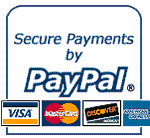 All Rights Reserved to Canvas Replicas. 2012, 2013