Canvas Replicas

888.284.9671 ~ Sales@CanvasReplicas.com ~ Riverton, UT

USA

Canvas Replicas has discontinued our frame selections. However, we can suggest several

affordable options. And if you have questions, please give us a call at

(888)

284-9671 (Our

direct number is (801) 446-1239 for International calls), email us or text us at (801) 610-9243

(text only, no voice).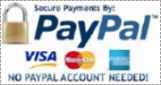 Canvas Replicas ships internationally to countries including Argentina, Australia, Austria, Bahrain, Belgium, Brazil, Canada, Chile, Denmark, Dubai UAE, Finland, France, Germany, Greece, Iceland, Ireland, Israel, Italy, Japan, Lithuania, Mexico, Netherlands, New Zealand, Norway, Portugal, Qatar, Russia, Saudi Arabia, Singapore, South Africa, Spain, Sweden, Switzerland, Turkey, Ukraine and the United Kingdom.
All Rights Reserved to Canvas Replicas. 2018, 2019