Hippopotamus and Crocodile Hunt - Peter Paul Rubens
Hand-painted, Museum quality rolled canvas. Allow 6-8 weeks for delivery.
If you are interested in oversized and custom sizes, call 888.284.9671 or Email
Hippopotamus and Crocodile Hunt
"The big Rubens Hippopotamus and Crocodile Hunt looks great, see attached picture."
(Click here to see a photo of this painting) Harry C. ~ Aylesbury, Buckinghamshire, United Kingdom
20 x 24 inches

$240

28 x 32 inches

$295

32 x 38 inches

$320

38 x 46 inches

$445

46 x 56 inches

$580

54 x 66 inches

$745

62 x 78 inches

$940

98 x 126 inches - Original Size

$2185
Free shipping & handling worldwide
Upon payment you will receive an email from Canvas Replicas confirming the details of your order.
If you are searching for a Rubens reproduction not shown

 or would like more information on oversized  
canvases, our expanded price list or a custom size of any painting, please 

call

 us at 888.284.9671 or email us at
Return to the Peter Paul Rubens Gallery II
---
Galleries by Subject
Galleries by Artist
Contact Us
How to Order
---
Our Guarantee
---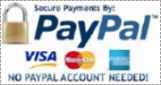 Canvas Replicas ships internationally to countries including Argentina, Australia, Austria, Bahrain, Belgium, Brazil, Canada, Chile, Denmark, Dubai UAE, Finland, France, Germany, Greece, Iceland, Ireland, Israel, Italy, Japan, Lithuania, Mexico, Netherlands, New Zealand, Norway, Portugal, Qatar, Russia, Saudi Arabia, Singapore, South Africa, Spain, Sweden, Switzerland, Turkey, Ukraine and the United Kingdom.
All Rights Reserved to Canvas Replicas. 2016, 2017