Canvas Replicas
(888) 284-9671 ~ Sales@CanvasReplicas.com ~ Riverton, Utah USA
Providing professional hand painted Museum quality reproductions for over 15 years to art lovers in Australia and worldwide.
---
---
---
"The Boats, Regatta at Argenteuil has arrived....My father is absolutely delighted! Thank you very much - I
will choose one for myself and be in touch soon." Denise W. ~ Crookwell, New South Wales, Australia
"Beautiful work on the Last Supper, quality was excellent! Quick Postage. Highly recommended."
Luke S. ~ Macksville, NSW, Australia
"I just wanted to let you know that the Starry Night painting arrived today and my mum is absolutely thrilled
with it. Stunning quality. I look forward to buying work from you guys again."
Jessica H. ~ Toowoomba South, Queensland, Australia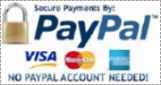 Canvas Replicas ships internationally to countries including Argentina, Australia, Austria, Bahrain, Belgium, Brazil, Canada, Chile, Denmark, Dubai UAE, Finland, France, Germany, Greece, Iceland, Ireland, Israel, Italy, Japan, Lithuania, Mexico, Netherlands, New Zealand, Norway, Portugal, Qatar, Russia, Saudi Arabia, Singapore, South Africa, Spain, Sweden, Switzerland, Turkey, Ukraine and the United Kingdom.
All Rights Reserved to Canvas Replicas. 2016, 2017