Canvas Replicas
(888) 284-9671 ~ Sales@CanvasReplicas.com ~ Riverton, Utah USA
Providing professional hand painted Museum quality reproductions for over 15 years to art lovers in Germany and worldwide.
---
---
---
"I just wanted to let you know we received the paintings and fantastic! We are extremely happy! I have already
bookmarked your website and will definitely come back once we have hung the paintings to see which walls
are still free." Ralph H. ~ Rheinfeiden, Germany
"I just wanted to let you know my mother received your painting of Bierstadt's California Redwoods. She said
she is overwhelmed by the beauty of it! Now she can't wait to have it out on her wall. She is very happy and excited.
Thank you for all your effort!" Anika R. ~ Poppenhausen, Germany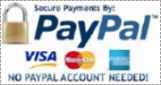 Canvas Replicas ships internationally to countries including Argentina, Australia, Austria, Bahrain, Belgium, Brazil, Canada, Chile, Denmark, Dubai UAE, Finland, France, Germany, Greece, Iceland, Ireland, Israel, Italy, Japan, Lithuania, Mexico, Netherlands, New Zealand, Norway, Portugal, Qatar, Russia, Saudi Arabia, Singapore, South Africa, Spain, Sweden, Switzerland, Turkey, Ukraine and the United Kingdom.
All Rights Reserved to Canvas Replicas. 2016, 2017