Canvas Replicas
(888) 284-9671 ~ Sales@CanvasReplicas.com ~ Riverton, Utah USA
Providing professional hand painted Museum quality reproductions for over 15 years to art lovers in Spain and worldwide.
---
---
---
"I received the painting I requested: Jupiter & Thetis, as you say is "museum quality." I am so pleased.
Now, I'm ordering five paintings more. Thanks a lot." Homero D. ~ Pilas, Spain
"I wanted to reach out and say thank you for the great job on the seven paintings. They arrived Friday
and they are exactly as you advertised; brilliant and wonderful reproductions. Our expectations were
met and exceeded. Thank you for offering and accomplishing a great product. We really appreciate the
quality of work. We will be repeat customers you can rest assured." Kevin C. ~ Fulton, NY
"Got it! Love it!"
Manu D. ~ Palma de Mallorca, Spain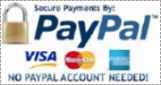 Canvas Replicas ships internationally to countries including Argentina, Australia, Austria, Bahrain, Belgium, Brazil, Canada, Chile, Denmark, Dubai UAE, Finland, France, Germany, Greece, Iceland, Ireland, Israel, Italy, Japan, Lithuania, Mexico, Netherlands, New Zealand, Norway, Portugal, Qatar, Russia, Saudi Arabia, Singapore, South Africa, Spain, Sweden, Switzerland, Turkey, Ukraine and the United Kingdom.
All Rights Reserved to Canvas Replicas. 2016, 2017