Canvas Replicas
(888) 284-9671 ~ Sales@CanvasReplicas.com ~ Riverton, Utah USA
Providing professional hand painted Museum quality reproductions for over 15 years to art lovers in the United Arab Emirates (UAE) and worldwide.
---
I would like to thank you for the wonderful works you have sent me. I am extremely satisfied with them especially the Van Gogh
Starry Night...wow! They have all taken special places on my clinic walls.
Regards,
Dr. Anand S. ~ Dubai, UAE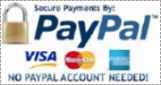 Canvas Replicas ships internationally to countries including Argentina, Australia, Austria, Bahrain, Belgium, Brazil, Canada, Chile, Denmark, Dubai UAE, Finland, France, Germany, Greece, Iceland, Ireland, Israel, Italy, Japan, Lithuania, Mexico, Netherlands, New Zealand, Norway, Portugal, Qatar, Russia, Saudi Arabia, Singapore, South Africa, Spain, Sweden, Switzerland, Turkey, Ukraine and the United Kingdom.
All Rights Reserved to Canvas Replicas. 2016, 2017