Sunday Afternoon on the Island
of La Grande Jatte - Georges Seurat
(888) 284-9671 ~ Sales@CanvasReplicas.com ~ Riverton, Utah
USA
Hand-painted, Museum quality rolled canvas. Allow 6-8 weeks for delivery.
If you are interested in oversized and custom sizes, call 888.284.9671 or Email
Sunday on La Grand Jatte
82 x 121.25 inches - Original size

$1385

16 x 20 inches

$215

20 x 24 inches

$240

24 x 36 inches

$295

30 x 40 inches

$320

36 x 48 inches

$445

42 x 60 inches

$580

48 x 72 inches

$745
Free shipping & handling worldwide
Upon payment you will receive an email from Canvas Replicas confirming the details of your order.
If you are searching for a 

Seurat

 reproduction not shown

 or would like more information on oversized  
canvases, our expanded price list or a custom size of any painting, please 

call

 us at 888.284.9671 or email us at
Return to the Georges Seurat Gallery
A Sunday Afternoon on the Island of La Grande Jatte was painted by Georges Seurat in 1884 using
the pointillist technique. Seurat painted A Sunday Afternoon between May 1884 and May 1886, focusing
meticulously on the landscape of the park. He reworked the original and completed multiple
preliminary drawings and oil sketches. He sat in the park sketching of the various figures in order to
perfect their form. He concentrated on issues of color, light, and form. The painting is a very large
canvas (121.25 x 81.7 in). Seurat painted the La Grande Jatte in three distinct stages. In the first stage,
Seurat used dull earth pigments such as burnt sienna. In the second stage in 1885 and 1886, Seurat
dispensed with the earth pigments and also limited the number of individual pigments in his paints.
This change in Seurat's palette was due to his application of the advanced color theories of his time.
His intention was to paint small dots or strokes of pure color which would then mix on the retina of
the beholder to achieve the desired color impression instead of the usual practice of mixing individual
pigments. In the third stage during 1888-89 Seurat added the colored borders to his composition.
Sunday Afternoon on the Island of La Grande Jatte was purchased on the advice of the Art Institute of
Chicago's curatorial staff in 1924 and has been a fixture which patrons come from worldwide to see.
---
Galleries by Subject
Galleries by Artist
Contact Us
How to Order
---
Our Guarantee
---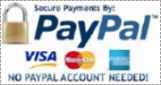 Canvas Replicas ships internationally to countries including Argentina, Australia, Austria, Bahrain, Belgium, Brazil, Canada, Chile, Denmark, Dubai UAE, Finland, France, Germany, Greece, Iceland, Ireland, Israel, Italy, Japan, Lithuania, Mexico, Netherlands, New Zealand, Norway, Portugal, Qatar, Russia, Saudi Arabia, Singapore, South Africa, Spain, Sweden, Switzerland, Turkey, Ukraine and the United Kingdom.
All Rights Reserved to Canvas Replicas. 2016, 2017