Starry Night over St. Remy - Vincent Van Gogh
Hand-painted, Museum quality rolled canvas. Allow 6-8 weeks for delivery.
If you are interested in oversized and custom sizes, call 888.284.9671 or Email
Starry Night over St. Remy - Vincent Van Gogh
16 x 20 inches

$215

20 x 24 inches

$240

26 x 34 inches

$295

29 x 36 inches - Original size

$320

36 x 48 inches

$445

44 x 58 inches

$580

52 x 70 inches

$745

60 x 80 inches

$940

68 x 92 inches

$965
"Received Starry Night over St. Remy Thursday and I am truly impressed with the quality of your work. Every detail is
absolutely perfect. You brought tears to my girlfriends eyes and it was a beautiful moment that I shall never forget. I
thank you for your superb customer support and the marvelous masterpiece. I will definitely not hesitate to do
business with you again." Matthieu L. ~ Montreal, Canada
Free shipping & handling worldwide
Upon payment you will receive an email from Canvas Replicas confirming the details of your order.
If you are searching for a Van Gogh reproduction not shown

 or would like more information on oversized  
canvases, our expanded price list or a custom size of any painting, please 

call

 us at 888.284.9671 or email us at
Return to the Vincent Van Gogh Gallery
Starry Night over St. Remy is one of the most recognized pieces of art in the world. Vincent van
Gogh painted Starry Night in 1889 during his stay at the asylum of Saint-Paul-de-Mausole near Saint-
Remy-de-Provence. He was living in an asylum recovering from what was diagnosed as epileptic fits
and even had access to a studio. The scene was painted from his view at the asylum. One of the 'stars'
he painted was actually Venus. After having initially held it back, Van Gogh sent the painting to Theo
in Paris on 28 September 1889, along with nine or ten other paintings. Theo died less than six months
after Vincent, in January 1891. Theo's widow, Jo, then became the caretaker of Van Gogh's legacy. She
sold the painting to poet Julien Leclercq in Paris in 1900, who turned around and sold it to Emile
Schuffenecker, Gauguin's old friend, in 1901. Jo then bought the painting back from Schuffenecker
before selling it to the Oldenzeel Gallery in Rotterdam in 1906. From 1906 to 1938 it was owned by
Georgette P. van Stolk, of Rotterdam, who sold it to Paul Rosenberg, of Paris and New York. It was
through Rosenberg that the Museum of Modern Art acquired the painting in 1941. Although it has not
come up for auction in the last 70 years, appraisers value it between $295-$350 million.
---
Galleries by Subject
Galleries by Artist
Contact Us
How to Order
---
Our Guarantee
---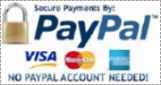 Canvas Replicas ships internationally to countries including Argentina, Australia, Austria, Bahrain, Belgium, Brazil, Canada, Chile, Denmark, Dubai UAE, Finland, France, Germany, Greece, Iceland, Ireland, Israel, Italy, Japan, Lithuania, Mexico, Netherlands, New Zealand, Norway, Portugal, Qatar, Russia, Saudi Arabia, Singapore, South Africa, Spain, Sweden, Switzerland, Turkey, Ukraine and the United Kingdom.
All Rights Reserved to Canvas Replicas. 2016, 2017