Starry Night over Rhone - Vincent Van Gogh
Hand-painted, Museum quality rolled canvas. Allow 6-8 weeks for delivery.
If you are interested in oversized and custom sizes, call 888.284.9671 or Email
Starry Night over Rhone
16 x 20 inches

$215

20 x 24 inches

$240

28.5 x 36 inches - Original size

$295

30 x 40 inches

$320

36 x 48 inches

$445

42 x 60 inches

$580

48 x 72 inches

$745

56 x 84 inches

$940

68 x 100 inches

$1205
Free shipping & handling worldwide
Upon payment you will receive an email from Canvas Replicas confirming the details of your order.
If you are searching for a Van Gogh reproduction not shown

 or would like more information on oversized  
canvases, our expanded price list or a custom size of any painting, please 

call

 us at 888.284.9671 or email us at
Return to the
Vincent Van Gogh Gallery
Starry Night Over the Rhone is one of Vincent van Gogh's paintings of Arles at nighttime and was
painted in 1888. It was painted at a spot on the bank of the Rhone that was only a one or two-minute
walk from the Yellow House on the Place Lamartine which Van Gogh was renting at the time. The
night sky and the effects of light at night provided the subject for some of his more famous paintings,
including Cafe Terrace at Night (painted earlier the same month) and the later canvas Starry Night over St.
Remy. Starry Night Over the Rhone is now in the Musée d'Orsay in Paris. It was exhibited in 1889 in Paris
and was one of only a few Van Gogh artworks shown publicly prior to his death. It is also noted the
placement of the Big Bear constellation was inaccurate in the sky. Starry Night Over the Rhone remained
with private owners in the Netherlands until 1922 when the Buffa Gallery of Amsterdam acquired it.
Since 1975, it has resided at the Musee d'Orsay in Paris. Appraisers value it between $150-$300
million.
---
Galleries by Subject
Galleries by Artist
Contact Us
How to Order
---
Our Guarantee
---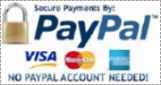 Canvas Replicas ships internationally to countries including Argentina, Australia, Austria, Bahrain, Belgium, Brazil, Canada, Chile, Denmark, Dubai UAE, Finland, France, Germany, Greece, Iceland, Ireland, Israel, Italy, Japan, Lithuania, Mexico, Netherlands, New Zealand, Norway, Portugal, Qatar, Russia, Saudi Arabia, Singapore, South Africa, Spain, Sweden, Switzerland, Turkey, Ukraine and the United Kingdom.
All Rights Reserved to Canvas Replicas. 2016, 2017