Boxing Gallery
888.284.9671 ~ Sales@CanvasReplicas.com ~ Riverton, Utah
Welcome to the Boxing gallery from Canvas Replicas. We are the trusted art source for art lovers in the United States, Canada, Europe and throughout the world.
If you need a custom size, looking for a painting or artist not shown in our galleries, or have other questions please email us at Sales@CanvasReplicas.com or call (801) 446-1239 (toll free in the US 888-284-9671).
| | | |
| --- | --- | --- |
| | | |
| Stag at Sharkeys - George Bellows | Dempsey and Firpo - George Bellows | Club Night - George Bellows |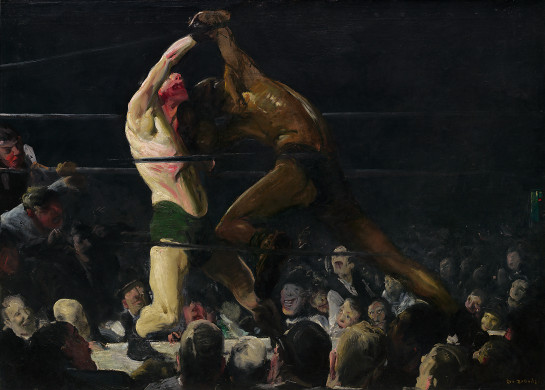 Both Members of This Club - George Bellows
To order an oil-on-canvas reproduction online click on
the image of the painting.
Other Galleries of Interest
Sports Gallery Bullfighting Gallery Fishing Gallery
Return to our list of Popular Subjects
All of the Boxing works above and many more are available for order.

  

 If the  painting 
you 

are looking for is 

not shown above, you have a piece of artwork you want reproduced, you 
 would 

l

ike a oversized or custom size, you can also call us at 888.284.9671 or email us 
Learn about large discounts on the How to Order page.