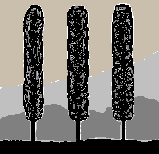 Canvas Replicas
888.284.9671 (Outside of the United States call 801.446.1239) ~ Sales@CanvasReplicas.com ~ Riverton, UT
Ordering, Price Quotes & Methods of Payment
Ordering Methods of Payment Return Policy
If you  would like to purchase one of the Canvas Replica reproductions 

you can order through our shopping carts 
by simply clicking on the image of the painting you want.

    If the painting you are looking for is not shown you 
can order using the step by step process below.
Step One
When you have selected a painting you are considering, email us the the name of the artist, the title of the painting or description of the item and the size you would like. For example, Claude Monet's Poppies at Argenteuil, 22 x 28 inches (please specify inches or centimeters). We will then email or phone with a price quote and a timeframe for completion. We will also email you our order form for completion or you can find our order form by clicking here.
You can also now use our convenient shopping carts by simply clicking on the image of the painting.
Step Two
Method of payment. You can use any of the methods listed below. With each payment, please attach the specifications of your order described in Step One.
Unframed paintings

Prices for paintings in standard frame sizes are listed on each paintings shopping cart. Simply click on the image of the painting to see standard size prices. If you would like a painting in a size not listed, a custom painting not shown on our website or you have an image you would like reproduced as an oil painting, please call toll free 888.284.9671 (international calls 801.446.1239) or email Sales@CanvasReplicas.com. We provide quantity discounts including the follow: Buy three (3) paintings, receive one (1) additional painting free. Buy five (5) paintings, receive two (2)

additional

paintings free. Buy seven (7) paintings, receive three (3)

additional

paintings free. Two or more people can share an order with one shipping address.

Clearance items are excluded.

We provide deep discounts for corporate clients.
Credit Cards & PayPal (Canvas Replicas is a PayPal Verified Site) – This is the best method. You can pay with credit card or PayPal account using our convenient shopping cart system, we can also take your credit card information over the phone or you can contact us at email us at Sales@CanvasReplicas.com. Paying with a credit card or using a PayPal account allows us begin work on your order immediately and will reduce the time it takes to receive your painting. You do not need to establish a PayPal account to use a credit card. We accept all major credit cards including Visa, MasterCard, American Express and Discover. Transactions can be done in US Dollars, Canadian Dollars, Euro and Pound Sterling. If you would like to take advantage of our multiple painting discounts for larger orders and want to use the shopping cart function, just email us and we will walk you through the process.
Personal Checks – Make check out to Canvas Replicas and mail to: 12216 So. 1080 W. Suite B, Riverton, UT 84065-4385 USA. Checks must clear before work is started on your order.

Please also include a copy of a confirmation email or the Canvas Replicas order form.

Money Order or Cashiers Check - Make money orders out to Canvas Replicas and mail to: 12216 So. 1080 W. Suite B, Riverton, UT 84065-4385 USA.

Please also include a copy of a confirmation email or the

.

Framed artwork – Framed artwork can be returned within 30 days of delivery for a 50% refund of the purchase price.

Frames – Frames can be returned within 30 days of delivery for a 50% refund of the purchase price. Custom frames are non-refundable.

Mirrors & Custom Frames – Please note that mirrors and custom frames are non-refundable.

If you have questions with regards to ordering, please email us at Sales@CanvasReplicas.com

or call toll free 888.284.9671 (Outside of the United States call 801.446.1239).

Please spend some time roaming our other galleries.

Artist Galleries A -

Cor

Artist Galleries Cou - H

Artist Galleries I - Re

Artist Galleries Ri - Z